GMO TECH to Form Business Partnership with Entinium to Foster O2O Services: Strengthening O2O Business Overseas Centering on Southeast Asia
GMO TECH to Form Business Partnership with Entinium to Foster O2O Services: Strengthening O2O Business Overseas Centering on Southeast Asia
FOR IMMEDIATE RELEASE
Jun 26, 2018
Tokyo – June 26, 2018 – GMO TECH, Inc. announced today that, as of June 26, 2018, it started sales of its O2O*1 services in Malaysia and other Southeast Asian countries. GMO TECH, one of the leading Internet marketing companies in Japan, has formed a business partnership with ENTINIUM that engage in IT solution and mobile marketing businesses to expand its O2O business overseas, particularly in Southeast Asia:  ENTINIUM (M) SDN BHD (CEO: Jacky Lai)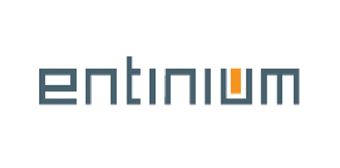 *1 O2O stands for "Online to Offline" that refers to promoting store business via sending online users physically to stores
Fostering O2O Business Overseas & Expansion into Malaysian Market
GMO TECH has supported more than 4,300 stores and facilities across Japan with their marketing and customer acquisitions through its broad range of services as GMO AppCapsule, which enables clients to create their original O2O apps. Pondering smartphones have been increasingly spreading in the world and O2O marketing measures via apps are highly demanded, GMO TECH has advanced its global business development. It has its axis on O2O services in Southeast Asia where penetration of smartphones has rapidly grown.
Malaysia stays high in ratio of smartphone penetration in Southeast Asia, reaching 75.9% (7.2% increase from 2016) in 2017*2. Another survey states that 89.4% of all Internet users access to the Internet via smartphones*3. Furthermore, companies increasingly engage in mobile O2O marketing via apps, following openings of large-scale shopping malls and restaurants operated by Japanese companies in Malaysia.
Based on such potential needs in the region, GMO TECH has set about its business tie-ups with the five Malaysian IT/Ad companies to step into sales of its O2O services to help clients, including owners of retail stores, F&B stores, other facilities, with promoting their stores and customer acquisitions in Malaysia and surrounding countries.
*2 Malaysian Communications and Multimedia Commission, "HAND PHONE USERS SURVEY 2017", Statistical Brief Number Twenty-Two (2017)
*3 Malaysian Communications and Multimedia Commission, "INTERNET USERS SURVEY 2017", Statistical Brief Number Twenty-One (2017)
Outline of Business Partnership
GMO TECH and its five business partners will engage in marketing for store/facility operators in Malaysia and other Southeast Asian countries through its expansion of GMO AppCapsule, including the following business roles:
GMO TECH
Development of functions required in the global market, Provision of management screen in English, Development/application/release of iPhone and Android apps, etc.
Partners
Sales to potential customers, Contracting with the client, App building, Contents registration and app designing, etc.
Endorsements from Business Partner
■ ENTINIUM (M) SDN BHD
We are proud and excited to collaborate with GMO TECH in introducing its O2O services platform to assist Malaysia merchants in promoting their businesses via mobile apps.
(Jacky Lai, CEO, ENTINIUM (M) SDN BHD)
About GMO AppCapsule
GMO AppCapsule provides clients with easy ways to create their original O2O apps through its platform. It helps store operators with less knowledge of online marketing create their original apps that increase their exposure to potential customers to acquire more, boosting their sales. Users can access to AppCapsule's wide range of design templates, functional upgrades, full-support for their promotion.